Posted on
By Natasha Campbell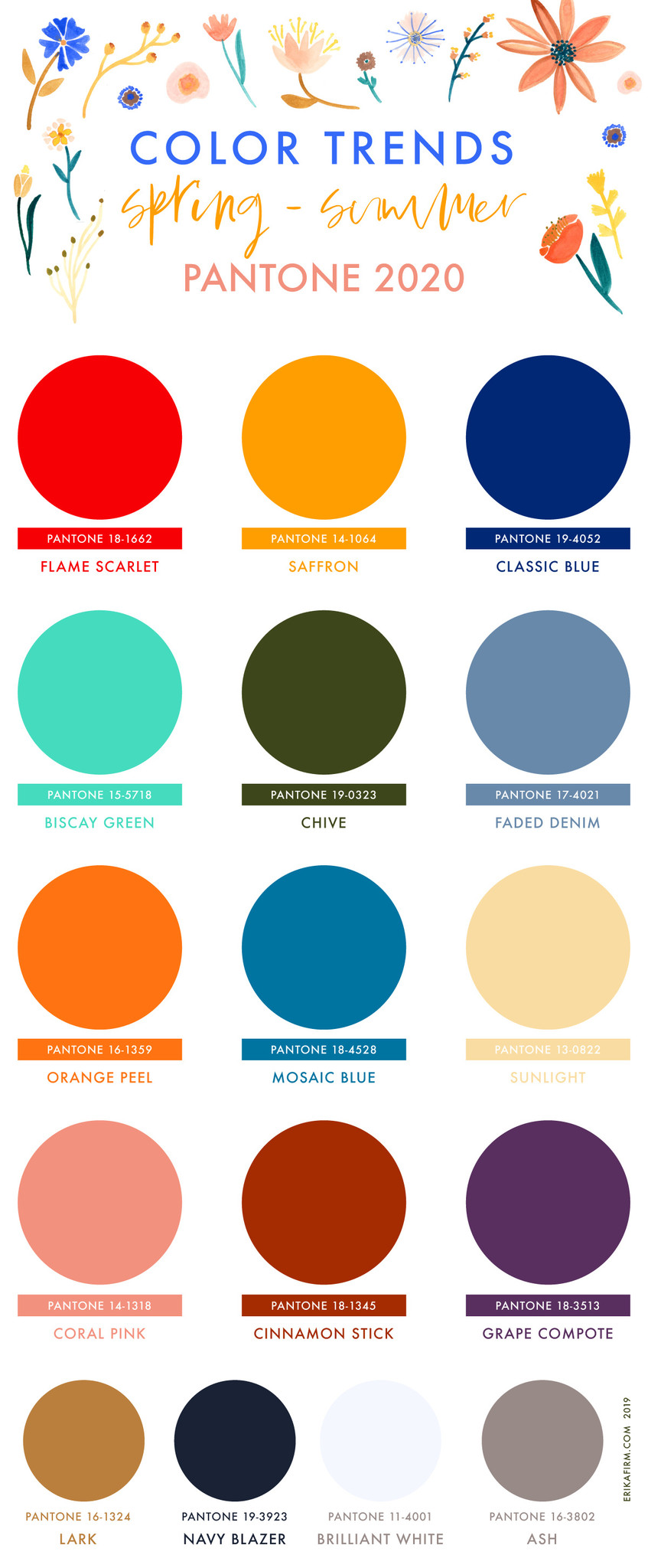 The Spring/Summer 2020 Pantone colors have been announced.
The 2020 Spring and Summer Pantone colors have been announced. Starting with your Spring fashion you will see these colorful youthful colors roll out. According to the Pantone Institute, the Spring/Summer 2020 colors "express our desire for a sense of the familiar." Leatrice Eiseman with the Pantone Institute went on to say, "the color palette infuses heritage and tradition with a colorful youthful update that creates strong multi-colored combinations as well as energizing and optimistic pairings."

The pantone color of the year was nominated as classic blue. Could this mean that denim jeans will be a fashion staple for Spring/Summer? Blue is one of my go to colors. My husband and I joke with each other when I attend the market. I will make my selections and ask him what he thinks. I usually get a response of "its all blue." I released the S/S 2020 colors on our Sweet and Sassy Sisters Boutique Facebook VIP page a couple days ago. My favorite for the season is navy blazer, ash, and cinnamon. Let us know what your favorite is and what colors you would like to see in the store.